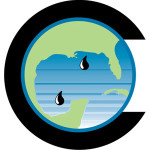 Researchers from the Center for Integrated Modeling and Analysis of Gulf Ecosystems (C-IMAGE, a GoMRI funded center) studied fish and seafloor sediments across the southern, western and northern Gulf of Mexico. Their goals were to understand the lasting impacts of oil spills and to develop baseline levels in Gulf waters.
This aerial footage shows a sample of the work our researchers perform while aboard the R/V Weatherbird II. These studies include using a sediment multicore, bottom longline fishing, and plankton tows (bongo nets).
This research was made possible by a grant from The Gulf of Mexico Research Initiative/C-IMAGE II.