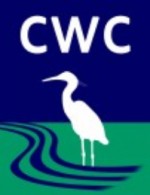 The Coastal Waters Consortium (CWC) came together in early 2012 to assess the chemical evolution, biological degradation, and environmental stresses of petroleum and dispersant within Gulf of Mexico coastal and shelf ecosystems. CWC research and education and outreach programs are funded for 3 years by the Gulf of Mexico Research Initiative.  The Lead Administrative unit is the Louisiana Universities Marine Consortium for Research and Education (LUMCON). The Executive Director, Nancy Rabalais, is the Project Director for our research. There will be a Steering Committee of 9 out of 25 investigators to guide the overall sampling strategy and incorporation of the multidisciplinary aspects of the research plan. The Steering Committee is led by 3 executive members who were integral in the development of the overall research plan and includes key staff for Public Outreach and Education, Data Management, and development and sourcing of the project's web site. We have assembled a Science Advisory Committee of outstanding experts on the study of coastal and marine ecosystems.
Click to view CWC-I Scientist Spotlights
Click to view CWC-II Scientist Spotlights
CWC Education and Outreach Site
Visit their social media pages….







CWC Overview Video: