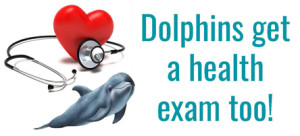 Previous CARMMHA research has shown that dolphins in regions affected by the Deepwater Horizon oil spill have poor body condition, reproductive failure, lung disease, and adrenal system injury. The CARMMHA outreach plan was shaped by the Gulf of Mexico Research Initiative's (GoMRI) mission to improve society's ability to understand, respond, and mitigate impacts of petroleum pollution and related stressors on the marine and coastal ecosystems, with an emphasis on conditions found in the GoM.
The materials in this lesson plan were developed as a workshop in partnership with the Girl Scouts of America and follow the Girl Scout patch model of Discover, Connect, Take Action. The materials are designed to be presented together as a two-hour educational workshop, but can also be used independently.
Materials
CARMMHA Guide for Educators (K-12): This guide contains the overall lesson plan and explains how to use the included materials and activities.
CARMMHA Education & Outreach Workshop Presentation Slides: A slideshow developed to introduce students to the Deepwater Horizon oil spill, its effect on marine mammals, and the CARMMHA research consortium.
Activities (instructions contained in Guide for Educators): Four engaging, hands-on activities designed to be scientifically accurate and incorporate real information from CARMMHA field projects, including an oil spill demonstration and clean-up, a fin ID card matching game, a mock dolphin health assessment, and a bioaccumulation relay game.
Activity #1 – Oil Spill Simulation and Clean-Up
Activity #2 – Fin ID Matching Game
Activity #3 – Mock Dolphin Health Assessment
Activity #4 – Bioaccumulation Relay
Worksheets:
Dolphin Coloring Page (K-6 Grade): This worksheet is designed to engage young students and get them thinking about how dolphins may be exposed to environmental oil. It can be used as part of the workshop or as an independent activity.
Learning to Analyze Graphs (Grades 7-12): This worksheet highlights the population modeling component of the CARMMHA consortium and challenges students to understand the parts of the graph as well as its interpretation and biological implications. It can be used as part of the workshop or as an independent activity.
Medical Exam Checklist (for use in Activity #3 above): This worksheet is used during the Mock Dolphin Health Assessment activity and reviews the major components of a real dolphin health assessment along with the associated Dolphin Health Assessment Presentation slides.