Scientists with the Norwegian Meteorological Institute are quantifying wave effects for use in ocean models that predict the direction of surface water movement.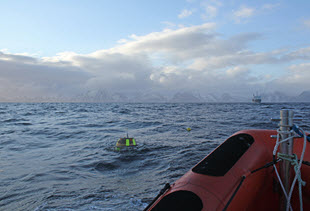 Calculations that go into these models have important implications and relevant applications: improving them can provide better information in time-critical situations such as accidents and disasters.
Researchers found that "the predictability of drift trajectories can be improved by adding wave information from a numerical wave model" with each "wave feature" helping to reduce uncertainties.  They published their findings in the December 2012 edition of Ocean Dynamics: Observation-based evaluation of surface wave effects on currents and trajectory forecasts.