GoMRI Education Resources -
This site houses a collection of the wide variety of education and education-related materials being developed through funding from the Gulf of Mexico Research Initiative.
Recent Additions to the Site:
Materials
•
Video and Podcasts
•
ECOGIG PI Featured on GulfCast Podcast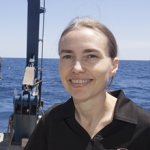 Dr. Mandy Joye recently appeared on the show to discuss her research on the ocean's microbial "worker bees," which carry out critical processes that keep the ocean healthy, and their reaction to the Deepwater Horizon oil spill.
Lesson Plans
•
Materials
•
DEEPEND Releases New Teaching Module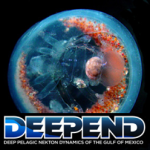 The new module Nature in Science targets grades 6-12 and utilizes consortium research data to clearly describe the scientific method, including what is science, how is science conducted, and how is science communicated. The full 45-page module is available for download from the DEEPEND website and here on the GoMRI Education site.
Lesson Plans
•
Materials
•
The Gulf of Mexico multidisciplinary curriculum — Deep Sea to Coast Connectivity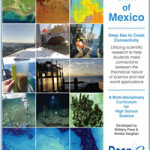 Deep Sea to Coast Connectivity: Utilizing scientific research to help students make connections between the theoretical nature of science and real world applications, was developed around the five main research areas of the Deep-C Consortium: geomorphology, geochemistry, ecology, physical oceanography, and modeling. Each module includes five cumulative lessons, background information on the topic, relevant supplementary Read More
Citizen Science
•
People
•
Research Stories
•
Teachers and Students
•
Teachers Participate in ECOGIG Research Expedition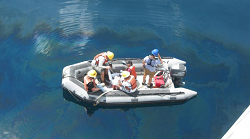 Two Georgia middle school teachers recently joined a consortium research cruise through the AMP-IT-UP (Advanced Manufacturing and Prototyping Integrated to Unlock Potential) program, a multi-year grant focused on cultivating the next generation of STEM innovators.  Learn more about the program and the educators' experiences here.
GoMRI Science
•
GoMRI Scientists
•
People
•
Research Stories
•
DEEPEND Highlighted on Oregon Coast Aquarium Oceanscape Network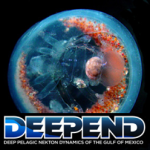 The deep is by far the largest affected habitat from the 2010 Deepwater Horizon oil spill. Join diverse scientists as they continue their long-term investigation on impacts of this environmental disaster on the deep-sea from December 4 to 8, 2017. Creep Into the DEEPEND is a WhaleTimes, Inc. Virtual Research Mission, in cooperation with the Read More